$450M Painting Comes Back for Sale as an NFT
"Salvator Mundi," known as the most expensive artwork worldwide, is about to be turned into non-fungible tokens (NFTs) and sold to the public. According to the leading art reporter, The Art Newspaper, the painting will be minted in collaboration between ElmonX and Bridgeman Images. The sale will be accessible for purchase from 12 August, although the terms are still to be announced.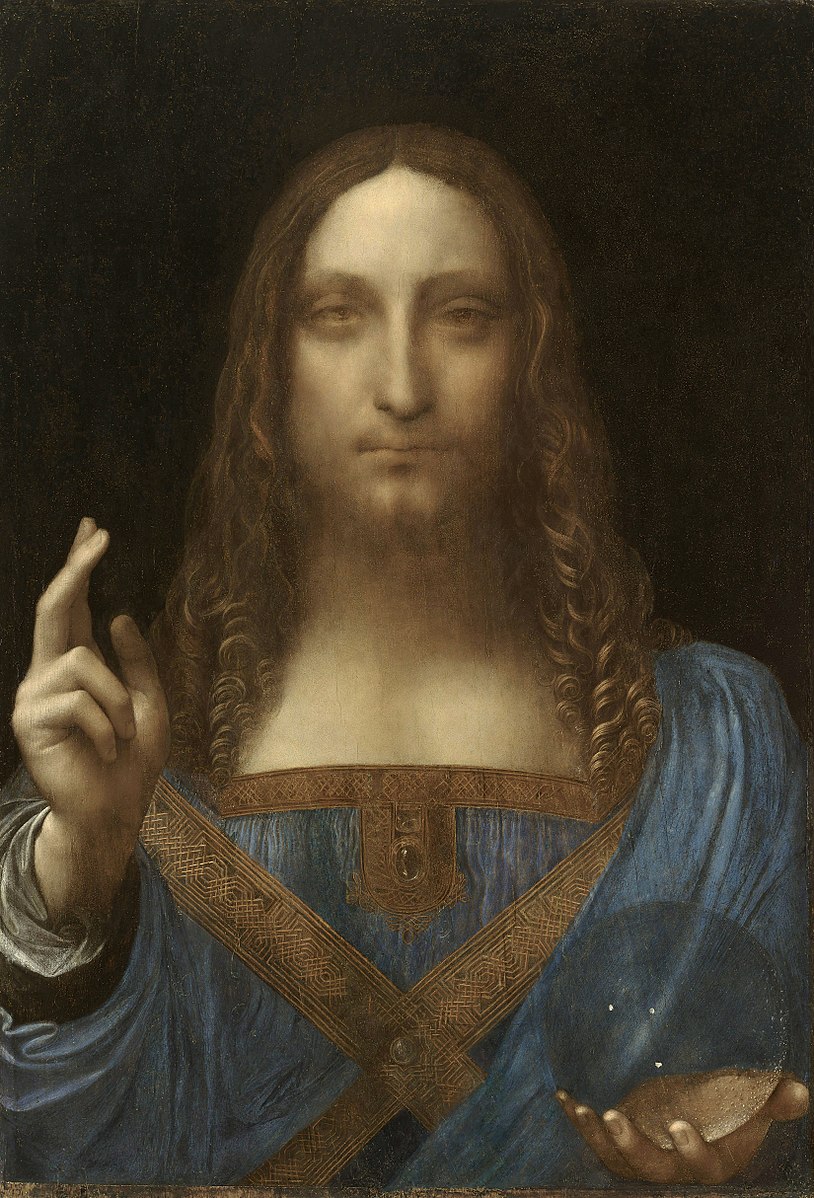 Attributed to da Vinci and/or his apprentices, "Salvator Mundi" is renowned not only for its artistic value but also being the most expensive painting in the world.
Painted by Renaissance artist Leonardo da Vinci, "Salvator Mundi" portrays Jesus Christ as the Savior of the World. Considering its historical significance, da Vinci's unparalleled skill, and spiritual contemplation, it's not surprising that the painting once again emerges on the radars of art connoisseurs after a grand $450 million purchase at the 2017 Christie's auction.
In a released statement, Bridgeman Images expressed their delight in collaborating with ElmonX to create high-quality NFTs based on their vast collection. Therefore, the art community should expect to see truly valuable results in the upcoming sale. This is especially evident when one considers the previous collaborations between these pioneers of NFT art creation:
Leonardo da Vinci's Mona Lisa (1503);
Van Gogh's Starry Night (1889);
Auguste Rodin's The Thinker (1904);
Claude Monet's Nymphéas (1907).
Meantime, as you await the opening, we recommend reading our article on collecting art as NFTs. This will help you fully prepare for the upcoming sale of the Salvator Mundi NFT and avoid any potential issues.
Gaining popularity since 2017, NFTs are unique digital assets that provide a secure digital ledger and immutable proof of authenticity for digitized collectibles such as paintings, statues, music, and other forms of artistic expression. Recorded on a blockchain, they enable collectors and issuers to protect their intellectual property, establish clear provenance, and engage in more accessible art acquisition. This innovation has revolutionized digital art collecting, enabling creators to conveniently monetize their work and enhance recognition throughout the digital landscape.