NFTs for Art Galleries: How to Get Started and Maximize Your Potential
NFT, short for Non-Fungible Token, is a unique asset that can help organizations and individuals represent ownership over specific items in a digital realm. Unlike cryptocurrencies, NFTs cannot be exchanged on a one-to-one basis. Instead, they are one-of-a-kind assets that revolutionize the way people engage digital content by utilizing blockchain technology to record ownership and provide new monetization opportunities for owners.
After the recent NFT boom, many organizations considered leveraging the potential of this new digital asset. For art institutions that were struggling during the COVID-19 pandemic, NFTs provided a new way to generate extra capital, engage a wider community, and expand outreach. Some have produced NFT offerings independently, while others have partnered with marketplaces or specialized platforms. However, as with any new technology, finding the best way to combine NFTs and art galleries may seem challenging.
In this article, our experts will guide you through the process, making artwork tokenization seem less frightening. They will also answer questions like where to begin, what benefits NFTs offer, and how to maximize their potential. So, if you are ready to join a pool of art institutions and individuals who have already leveraged NFT power, let's get started.
NFTs for Art Galleries: Where to Start
Starting your digital art gallery NFT endeavor can be likened to opening a shop on eBay or any other marketplace. There are various fees, competitors who sell similar things, and conditions that regulate product sales. Besides, participants will have to promote their artworks to capture collectors' attention.
Art institutions can approach NFT minting independently or by partnering with a company that facilitates the process by dealing with buyers and transactions. However, regardless of the route they choose, there are three essential things that every NFT market participant must have:
Crypto Wallet – since users can't store their cryptocurrencies on regular cards, they have to create digital wallets using platforms like MetaMask.
Crypto – most marketplaces use Ethereum, but other blockchain options may be available;
Artworks – participants need to decide on the piece of media for NFT minting. Moreover, it should belong to the actual owner, as most marketplaces undergo meticulous verification before allowing users to trade NFTs legally.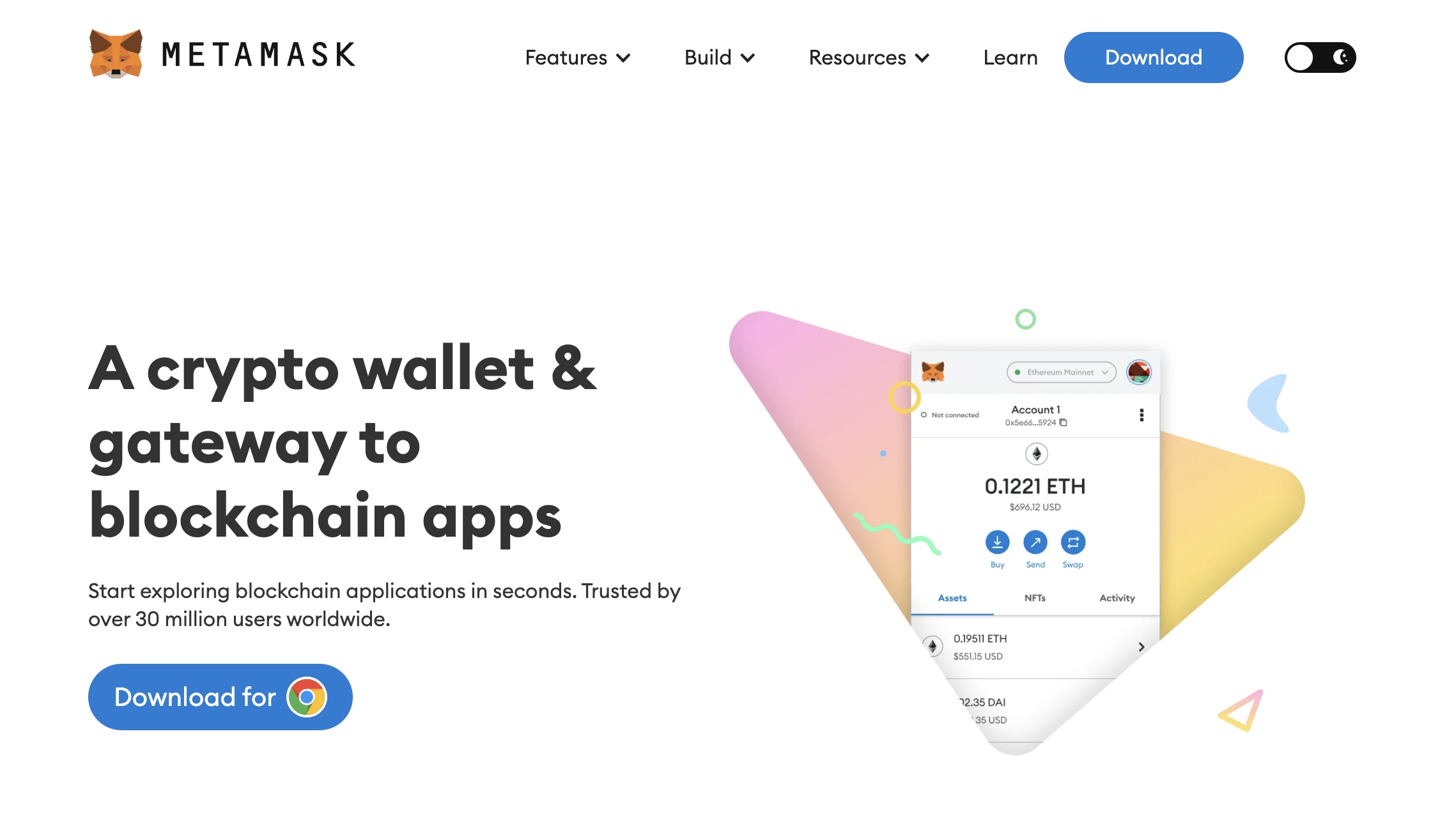 MetaMask is one of the most prominent applications for creating crypto wallets.
After creating a wallet, topping it up with crypto, and deciding on the item to turn into digital art, art institutions should find a suitable marketplace. There are various options available, but unlike Digital Basel, some marketplaces list regardless of artistic value or creation process.
When galleries or museums decide on the marketplace, there will be a few steps that are similar regardless of the platform they choose:
Register and connect the wallet to the platform;
Upload the chosen artwork to convert it into an NFT;
Set up an auction for the NFT after uploading the artwork. During the process, owners should choose between Fixed price, Unlimited Auction, or Timed auction;
Add a description for the NFT listing to make it more eye-catching for collectors. At this step, galleries and museums also decide on the royalties to claim from secondary purchases;
Pay listing fees and commence the sale of the NFT.
Afterward, art institutions must manage their NFT offering, approve transactions, and repeat the same process with every new artwork. However, galleries tend to partner up with companies that specialize in listing and facilitating the tokenization process. This allows galleries and museums to shift most of the time-consuming and complicated activities to the more experienced party while still enjoying the benefits of selling NFTs.
How to Maximize Potential from NFT Artworks
While getting into the world of art NFTs may be challenging, finding a way to secure your place in the market can be even more complex. With thousands of digital assets available, competition for collectors' attention and funds is massive, requiring more commitment than traditional bidding. Thus, your organization should invest significant effort into effectively promoting your offers and boosting results from NFT offerings.
To help galleries and museums gain maximum benefits from art NFTs, we defined five main principles.
As with any new market, organizations should carefully and consistently examine trends, study audiences, identify popular platforms, and stay up to date with changes in the market. This is especially evident with cutting-edge and constantly developing digital assets like NFTs.
Creating NFTs with artistic value
Most skeptics consider NFTs hyped amalgamations without the story, standards, or value. That's why it's crucial to put effort and carefully make NFTs with engaging backgrounds and artistic layers behind them. This way, your art institution will be able to counter public opinion, expand outreach, and even turn potential critics into supporters. For example, you can use original artworks from your exhibitions to drive collectors' interest. This way, more than 20 galleries have already joined Digital Basel to monetize their physical art as digital assets.
Building a community around NFTs can help create added value for collectors and a loyal audience for art institutions that will participate in promotion or fundraising. Moreover, by providing access to exclusive services or products after NFT purchase, galleries and museums can transform their digital assets into valuable community-building tools. Thus, they will be able to not only access new revenue streams selling NFTs but also build up their community and customer loyalty.
NFT-themed events attract thousands of people all around the world, ranging from small meetings to massive exhibitions and summits. These events provide great opportunities and conditions for social networking, keeping in touch with current industry trends, gaining valuable insights, and conversing with prominent experts and project representatives. In addition, galleries can leverage such massive fan gatherings to promote their NFT drops or engage new audiences. If you are interested in experiencing such events firsthand, our team has already prepared a list of major events dedicated to NFTs and art.
Finding the right partner
While independently creating art NFTs is an option, we highly recommend finding a trustworthy partner that specializes in selling NFTs, organizing NFT marketplaces, or providing services in this industry. These partners can share their customer network, provide valuable insights, and assist your art institutions with complex legal and technical matters. There is already a wide range of potential partners, so finding the suitable one shouldn't be a problem.
How Digital Basel Helps Art Institutions Benefit From NFTs
As we mentioned previously, various organizations, including art institutions, often choose to partner with companies specialized in the NFT market instead of starting NFT endeavors on their own. Despite working in the same field, the range of services and potential benefits may not be the same for every company, which leads to entirely different results. Nevertheless, we would like to use Digital Basel as an example of what art institutions should expect from their potential partners.
Digital Basel is a groundbreaking platform dedicated to curating and promoting original art collections in the form of digital assets. Today, our platform hosts a boasting assemblage of over 7,000 artworks from over 200 top-tier galleries.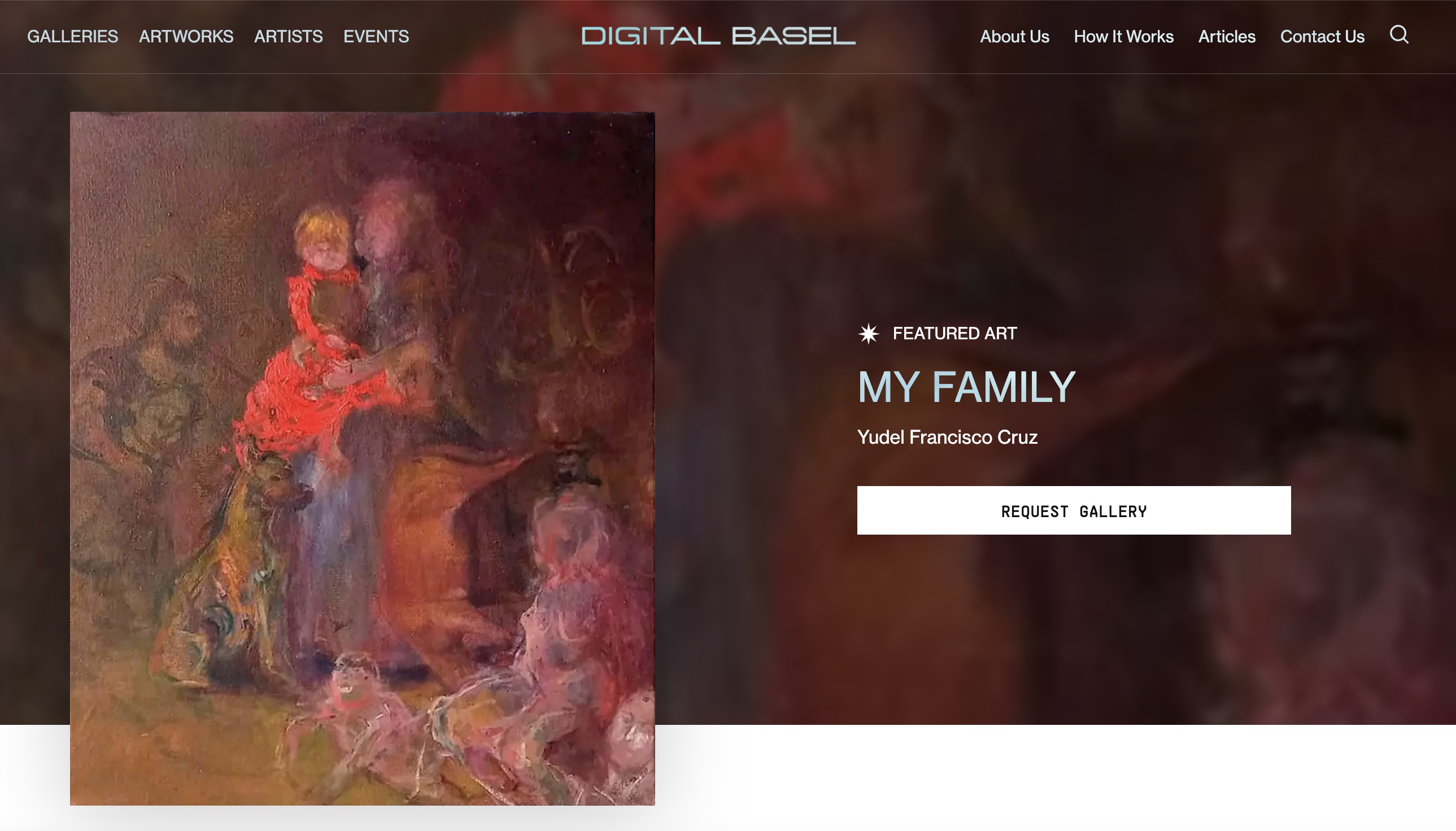 Digital Basel is a revolutionary space for collectors and galleries to benefit form tokenisation.
While some platforms may solely focus on catering to the needs of well-known art institutions, our team commits to democratizing a new realm of digital bidding. At Digital Basel, whether renowned or niche and independent, all art galleries and museums can leverage our platform to showcase their art pieces and generate extra income.
By partnering with Digital Basel, art owners can access a wide range of new investment opportunities and benefits, including:
Space for showcasing their artworks to a worldwide audience;
Access to a global pool of digital and physical art collectors;
Facilitated direct deals and access to royalties from secondary purchases;
Enhanced asset value and an expanded collector network;
Simplified NFT creation process;
Streamlined access to a new monetization form;
Secure and compliant transactions between galleries and collectors;
Free listing on a meticulously curated public platform;
Controlled adherence to the platform's criteria and alignment with its values and mission.
At first, getting into the NFT art world may seem complex, especially when the team is inexperienced or lacks resources. Crypto, blockchain, minting – there are many aspects to consider and become familiar with. That's why we highly recommend finding a partner that can take most, if not all, risks.
If you are interested in the services and advantages Digital Basel can provide, take a look at the How it Works page to get started. Alternatively, our blog offers a wide range of articles for you to explore and learn more about art NFTs.