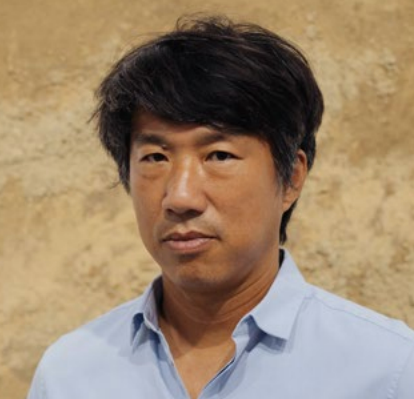 Charles Lim Yi Yong
This artist's profile and the listed artworks have been verified and approved by STPI Gallery
Charles Lim Yi Yong is a versatile artist whose creative endeavors encompass a wide range of mediums, including film, installation, sound, text, drawing, and photography. Notably, he played a pivotal role in the establishment of tsunamii.net, a pioneering internet art collective based in Singapore.
Biography of Charles Lim Yi Yong
Charles Lim Yi Yong was born in 1973 in Singapore. He earned a Bachelor of Fine Arts (BFA) from Central Saint Martins School of Art and Design in 2001.
Having previously excelled as a national sailor, Charles Lim Yi Yong participated in the 1996 Summer Olympics as Singapore's representative in the men's 470 event. Furthermore, he also contributed his skills to Team China during the 2007 America's Cup.
In 2005, Charles Lim Yi Yong embarked on creating a comprehensive art collection named SEA STATE. This body of work delves into the multifaceted aspects of Singapore, encompassing the political, biophysical, and emotional dimensions, all viewed through the metaphorical expanse of the sea.
Lim's artistic creations have gained recognition through exhibitions across Europe and the Asia-Pacific region. Notable showcases include appearances at documenta 11 as part of the tsunamii.net collective and Manifesta 7. His work has also been featured in prestigious biennales in cities such as Shanghai, Singapore, and Osaka.
More recently, Lim's artistry has been on display at esteemed events such as the Biennale of Sydney in Australia, Ireland's EVA International, Japan's Aichi Triennale, and the Busan Biennale of 2020.
Charles's short films have achieved widespread recognition within the film festival circuit. Particularly noteworthy is his short film 'All Lines Flow Out,' which secured a Special Mention at the esteemed Venice Film Festival in 2011.
In 2015, Charles Lim Yi Yong had the honor of representing Singapore at the esteemed Venice Biennale, where he curated the noteworthy exhibition titled SEA STATE at their national pavilion.
Charles Lim Yi Yong's Art Style
At the core of the artist's creative process lies a comprehensive investigation into Singapore's maritime history and geographical features. This meticulous research delves into the intricate interplay between humanity and the physical surroundings, unraveling the effects of human influence on the environment. Moreover, the artist explores the intricate connections that bind nature and technology, as well as the dynamic relationship between the realms of land and sea.
Informed by thorough field research and expressed through diverse mediums such as performance, drawing, photography, and video, the artist's creations delve into the intricate interplay between man-made constructs and the natural environment. Notably, Charles Lim Yi Yong's focus lies in examining how systems of global capitalism assert their influence and reshape the organic world, with a specific emphasis on bodies of water and their adjoining coastlines.
His monumental endeavor, the SEA STATE project, initiated in 2005, meticulously dissects the political and biophysical dimensions of the nation-state. This analysis is achieved through a dual lens—both perceptible and imperceptible—provided by the sea, offering profound insights into the nation's intricate fabric.
In previous research endeavors, he has delved into human-engineered systems, investigating subjects like reclaimed land, drainage systems, and watercraft.
Years:

Born in 1973

Country:

Singapore

Gallery:

Personal website

Social