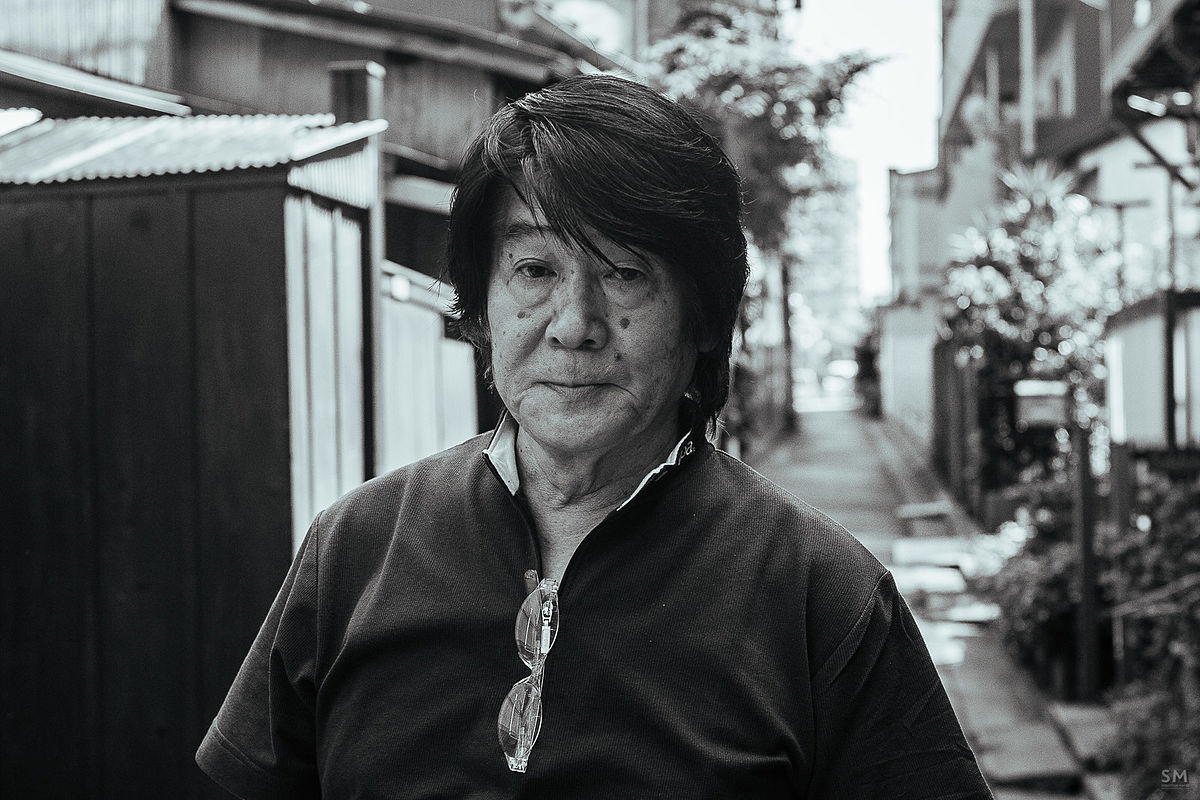 © Photo by Sebastian Mayer
Daido Moriyama
This artist's profile and the listed artworks have been verified and approved by Simon Lee Gallery
Daido Moriyama is a highly influential Japanese photographer known for his distinctive and raw black-and-white street photography.
Daido Moriyama's inspiration came from a diverse range of artists and cultural figures whose work resonated with his artistic sensibilities. He cited influential figures such as Seiryū Inoue, Shōmei Tōmatsu, William Klein, Andy Warhol, Eikoh Hosoe, Yukio Mishima, and Shūji Terayama as sources of inspiration.
Biography of Daido Moriyama
Daido Moriyama was born in 1938 in Ikeda, Osaka, Japan, as Hiromichi Moriyama. He began his photographic journey in Osaka, where he had the opportunity to work at the studio of renowned photographer Takeji Iwamiya. This experience allowed Moriyama to develop his skills and gain valuable insights. However, his desire to immerse himself in a more radical and avant-garde photographic movement led him to Tokyo in 1961.
After arriving in Tokyo and seeking out the Vivo collective, Daido Moriyama's determination and talent led him to an exciting opportunity. He was fortunate enough to secure a position as an assistant to Eikoh Hosoe, a highly regarded photographer and member of Vivo.
In 1965, Daido Moriyama's thought-provoking series of photographs titled "Mugon geki" (meaning "Silent Theatre"), featuring preserved human embryos, was published in the magazine "Gendai no me." This daring and unconventional work caught the attention of Shūji Terayama, an avant-garde poet. Terayama commissioned him to provide accompanying images for his experimental theater and prose works. This collaboration provided a significant boost to Moriyama's early career and connected him to a vibrant community of avant-garde creatives, including Tadanori Yokoo and Takuma Nakahira.
Exploring Post-War Japan and Pioneering a New Photographic Language
Moriyama grew up in post-war Japan, a time of rapid social and cultural changes. In 1968, Daido Moriyama published his debut photobook titled "Nippon gekijō shashinchō" (or "Japan: A Photo Theater"). This seminal work captures the essence of urban life during this pivotal historical period.
Daido Moriyama's artistic contributions are closely associated with the renowned and highly influential photography magazine Provoke, founded in 1968. This short-lived but impactful publication, founded by photographers Takuma Nakahira and Yutaka Takanishi, along with critic Kōji Taki and writer Takahiko Okada, made a profound impact on the world of photography.
The magazine popularized a unique style known as "are, bure, bokeh," which can be translated as "grainy/rough, blurry, and out-of-focus."
In 1968, Daido Moriyama began producing a significant photographic series focused on the theme of "equivalence," drawing inspiration from images found in mass media. This series was prompted by a profound experience Moriyama had at a train terminal in Tokyo, where he was confronted with the shocking news of Robert F. Kennedy's assassination prominently displayed on the front pages of newspapers.
In April 1972, Daido Moriyama's photobook "Shashin yo sayōnara" (translated as "Farewell Photography") was published, reflecting the cultural and economic revival that characterized Japan during that time. This period was exemplified by events such as Expo '70, which showcased Japan's rapid development, as well as the continued suppression of left-wing political movements, illustrated by the failure of the 1970 Anpo protests and the subsequent renewal of the United States-Japan Security Treaty.
In 1972, Daido Moriyama embarked on a transformative journey across Japan. This solo road trip would serve as the inspiration for his iconic photobook titled "Karyūdo" ("A Hunter"), which was published as the tenth installment of the acclaimed series "Gendai no me" ("The Modern Gaze").
During the 1970s, Daido Moriyama's artistic output experienced a decline, coinciding with the sweeping reforms and social transformations that took place in Japan throughout the 1960s and 70s.
However, in 1981, Moriyama's period of artistic silence ended with the publication of "Hikari to Kage" (Light and Shadow) on the pages of Shashinjidai magazine. This marked his return to the public eye and the reemergence of his creative output.
Daido Moriyama's art style
While Daido Moriyama's work remained deeply connected to the complexities of social existence and the image-saturated reality of modern society, it diverged from the prevalent tendencies of social reportage embraced by his contemporaries in the 1970s. Moriyama's approach takes into account the inherent limitations of photography in reproducing the full reality of the world. He recognized the fragmentary nature of existence and the elusive nature of truth.
Daido Moriyama's body of work is renowned for its raw and confrontational nature, offering a glimpse into the disintegration of traditional values in post-war Japan. His images serve as a visual testament to the conflicts and tensions that permeated Japanese society during this transitional period.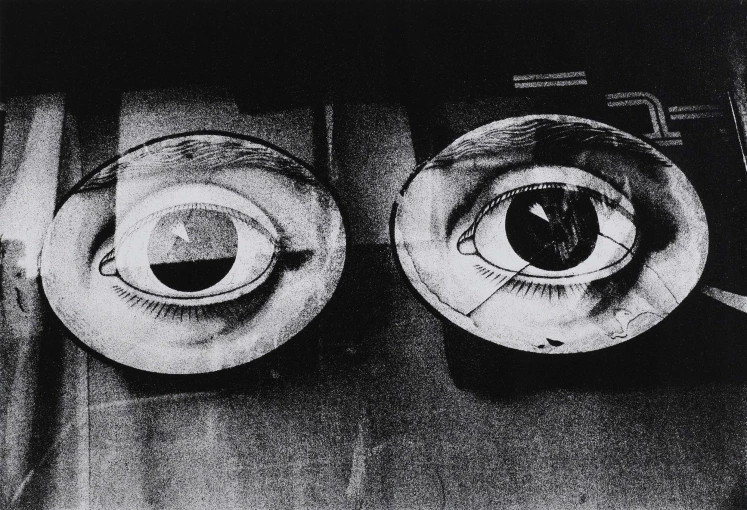 Daido Moriyama, The City I Always Had a Hard Time Leaving, 1976, Hamiltons Gallery
Daido Moriyama's deep connection to the vibrant district of Shinjuku in Tokyo is a recurring theme in his body of work. The bustling streets, neon lights, and chaotic energy of this urban landscape have captivated Moriyama and provided a rich source of inspiration for his photography.
Although Daido Moriyama is renowned for his iconic black-and-white film photography, it is worth noting that he has also ventured into the realm of color photography since the 1970s.
In the late 2000s, Moriyama began to embrace compact digital photography, which has become his primary medium in recent years.
Artistic Achievements and Recognition
Daido Moriyama has made a profound impact on the world of photography, leaving an indelible mark both in Japan and the West. His work has been showcased in numerous solo and group exhibitions, solidifying his reputation as a visionary artist. Notable among these exhibitions are his presentations at esteemed institutions such as The Tokyo Metropolitan Museum of Photography in 2008 and the San Francisco Museum of Modern Art (SFMOMA) in 1999, which subsequently traveled to The Metropolitan Museum of Art in New York.
One of the most significant exhibitions in Moriyama's career took place at Tate Modern in 2012. Titled "William Klein + Daido Moriyama," this joint retrospective with acclaimed photographer William Klein brought together two influential figures who shared a bold and unconventional approach to their craft.
In 2004, Moriyama was bestowed with The Photographic Society of Japan Lifetime Achievement Award. In 2012, he was honored with the prestigious Lifetime Achievement Award at the Annual Infinity Awards hosted by the International Center of Photography (ICP) in New York.
Years:

Born in 1938

Country:

Japan, Tokyo

Personal website

Social