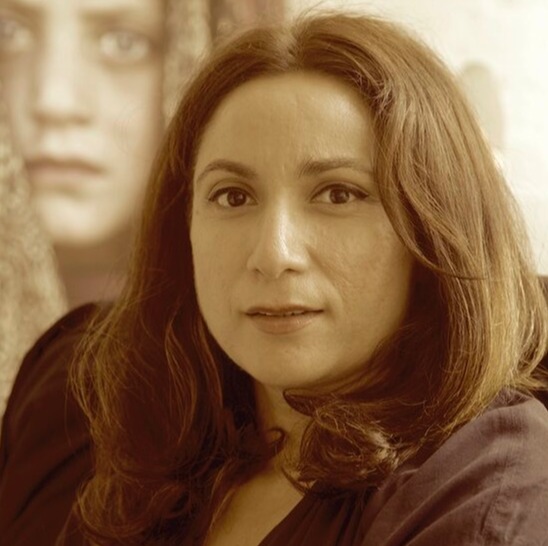 Faiza Butt
This artist's profile and the listed artworks have been verified and approved by Vadehra Art Gallery
Faiza Butt is a Pakistani contemporary artist known for her intricate and elaborate drawings, created with passion and precision, resulting in surfaces that exist in a realm between a photograph and embroidery.
Biography of Faiza Butt
Faiza Butt was born in Lahore, Pakistan, in 1973. She trained at the National College of Arts in Lahore and later pursued her master's degree at the Slade School of Art in London, where she graduated with distinction. Additionally, Butt received a teaching certificate from the Institute of Education.
Her artwork has been widely exhibited across Europe, the Middle East, South Asia, and the United States. Butt's pieces have been featured in various art fairs, including the India Art Fair, Art Dubai, Colombo Art Biennale, and the Hong Kong Art Fair. Her works are part of private and public collections, including the British Museum in London, the Kiran Nadar Museum of Art in New Delhi, and the Burger Collection in Hong Kong.
In 1995, she was awarded a UNESCO-Aschberg Bursary and served as an artist-in-residence at the Bartle Arts Trust (BAT) in Durban, South Africa. In 2011, Butt was nominated for the Jameel Prize by the Victoria and Albert Museum in London. She was also a finalist for the Sovereign Art Prize in Hong Kong (2009).
The artist has held several solo shows, including notable exhibitions at Grosvenor Gallery, London (2021); the Attenborough Art Centre, UK (2016); the Art Exchange, UK (2015); Rossi & Rossi, London (2014); Canvas Gallery, Karachi (2014); Vadehra Art Gallery, New Delhi (2012); and Thomas Erben Gallery, New York (2012), among others. In 2021, Vadehra Art Gallery presented a solo exhibition of her paintings and sculptures at Art Basel OVR: Portals.
Currently, Faiza Butt resides and works in London, UK.
The Art Style of Faiza Butt
Faiza Butt's choice of medium is a reaction to her experience as a student at the Slade School of Art, where large-scale, physically imposing, muscular, and "technologically advanced" works were valued more highly than contemplative intellectual responses. As a result, she began creating ambitious, highly detailed drawings with ink pens that rivaled "exhibition" of work and focused on art historical and gender issues.
Her artistic creations are imbued with profound meaning and significance, showcasing her meticulous attention to detail. Butt's paintings are painstakingly crafted using a near-obsessive technique of creating tiny dots. This labor-intensive process involves covering the painted surface with individual dots, emulating the pixel structure of photographs. This is particularly relevant as the artist draws inspiration from images found in newspapers and magazines. The artworks are mounted on light boxes which trigger the process of development, creating an ethereal iconic appeal.
While Butt acknowledges the influence of Post-Impressionists and Pointillists, her work emerges from a distinct source. While Pointillists wanted to capture the effects of light, she focused on capturing the splendor and contradictions of Islamic tradition.
Despite being a trained artist from the Slade School of Art and residing in London, Butt's Pakistani heritage is undeniably evident in her work. She sheds light on various social, gender, and political issues faced by young Pakistanis. Her previous works have critically examined the grip of patriarchal society in Pakistan and the impact of violent imagery on children.
Years:

Born in 1973

Country:

Pakistan, Lahore

Gallery: