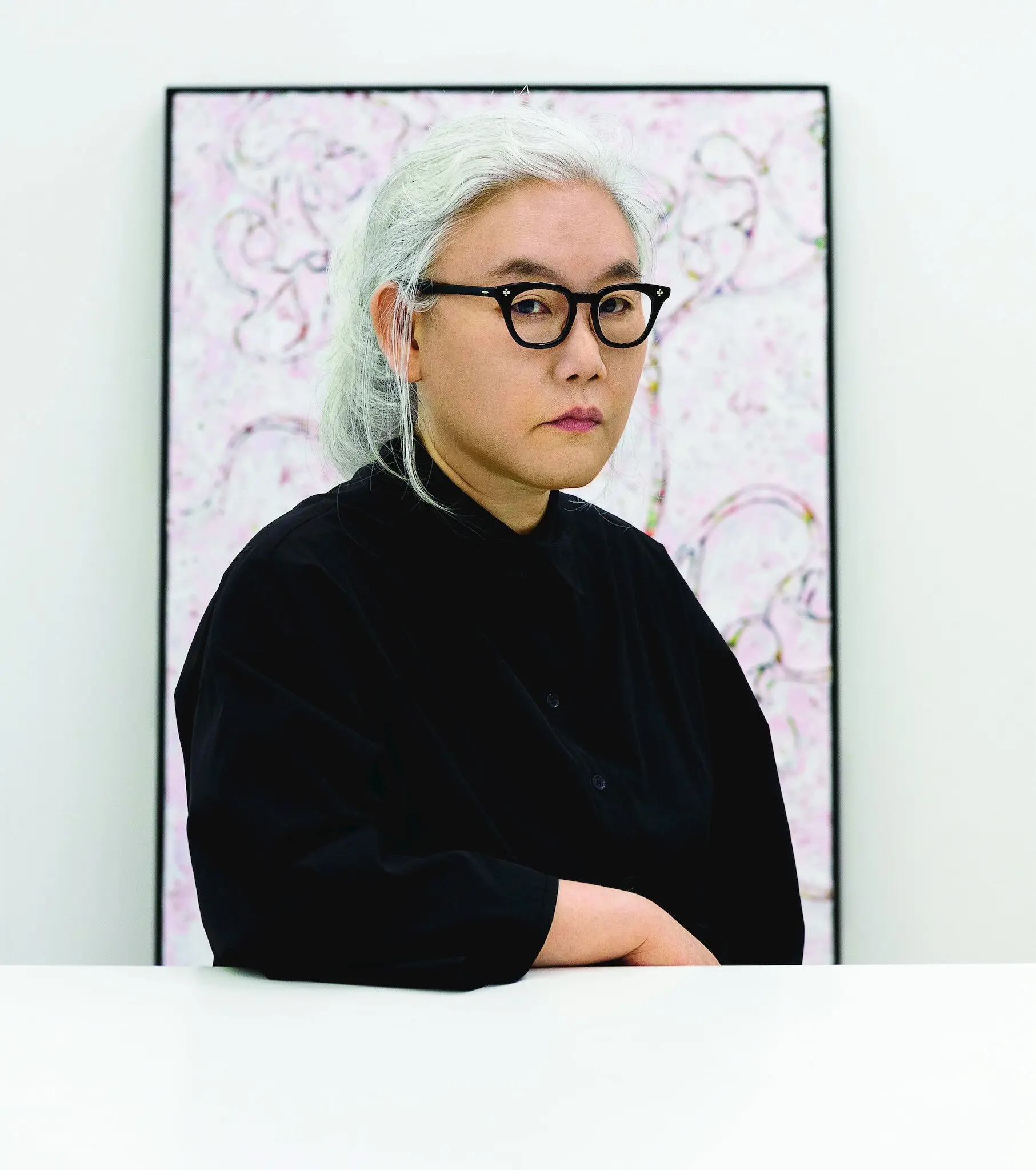 Lee Bul
This artist's profile and the listed artworks have been verified and approved by STPI Gallery
Lee Bul is a renowned South Korean contemporary artist known for her thought-provoking and innovative works that explore themes of beauty, decay, corruption, technology, political instability, and gender roles in male-dominated Korean society with an accent on the marginalization of women in South Korea.
Lee's artistic creed often revolved around challenging the traditional dichotomy of "art versus craft."
Biography of Lee Bul
Lee Bul was born in Seoul, South Korea, in 1964. After graduating from Hongik University in 1987, she began her career as a street performance artist, captivating audiences in both Korea and Japan.
In 1999, Lee received an honorable mention at the 48th Venice Biennale in recognition of her significant contributions to both the Korean Pavilion and the international exhibition curated by Harald Szeemann.
In 2020, Lehmann Maupin curated Lee Bul's inaugural solo exhibition of paintings in Hong Kong as part of the Hong Kong Spotlight by Art Basel. This exhibition focused on Lee's 'Perdu' series of paintings, which were created using a combination of mother of pearl and paint.
Her artworks have been showcased in solo exhibitions at prestigious museums worldwide, including The Museum of Modern Art, New York (1997); Fondation Cartier pour l'art contemporain, Paris (2007); Mori Art Museum, Tokyo (2012); Hayward Gallery, London (2018); and Gropius Bau, Berlin (2018-2019).
Lee Bul's Role in the "New Generation" Art Movement and Founding of Museum (Myujiom)
Lee Bul played a significant role in the global arts scene, particularly within the "New Generation" or "3-8-6" generation—a collective of emerging abstractionist artists who pushed boundaries in painting, sculpture, and media art. This artistic movement was characterized by a fresh perspective and experimentation. The term "3-8-6" refers to the generation born in the 1960s, who pursued higher education in the 1980s, and found themselves in their thirties during a critical period in South Korean history. Many in this generation had experienced the aftermath of the Korean War and actively participated in Minjung-led demonstrations as students. Lee Bul, alongside artists like Choi Jeong Hwa, emerged as prominent representatives of this innovative and socially conscious art movement.
Lee Bul also played a pivotal role in establishing "Museum," an underground collective comprising avant-garde artists, performers, and musicians in Seoul. This initiative was a response to the politically charged Minjung art groups of the time. In stark contrast to these politically driven movements, the Museum embraced a philosophy centered around "the meaning of being meaningless," refraining from adhering to specific ideologies.
Lee Bul's artistic journey during the 1980s was characterized by her unconventional approach. Her performances and sculptural installations from this era were particularly remarkable for their provocative nature and the fusion of performance art with unique and unconventional sculptural forms.
Lee Bul's art style: notable works
When Lee Bu became an independent artist, she began to explore the possibilities of working with pliable materials such as fabric, foam, rubber, and sequins, eventually delving into experimentation with organic forms. Her artistic endeavors have been driven by a profound concern for pressing societal themes, such as the oppression of women and the commercialization of sex. She has actively explored and critiqued these issues, which are often exacerbated in male-dominated societies, through diverse performances and artistic objects.
Lee Bul is primarily recognized for her distinctive artistry, characterized by the creation of monstrous sculptures, cyborgs, and imaginative utopian landscapes. She engages in interactive artistic performances that feature wearable, pliable sculptures, challenging and subverting conventional notions of beauty. Frequently, Lee metamorphosed her own female form into a monstrous representation, deliberately pushing the boundaries of societal norms and acceptability.
In her work "Cravings" (1989), Lee Bul underwent a startling transformation into a monstrous entity, characterized by tentacles and the externalization of internal organs. This artistic expression subtly symbolized the anxieties experienced by the artist and her fellow citizens living in a climate marked by government censorship and civil unrest. This performance laid the foundation for her subsequent series known as "Monster" (1998–2011).
In 1989, Lee Bul's performance titled "Abortion" marked her first foray into the realm of performance art. In this striking display, she presented herself naked, suspended upside down from the ceiling by a rope, with her head positioned toward the ground, conveying a powerful image of agony. This posture evokes the symbolism of an infant emerging from the womb, vividly embodying the challenges and hardships associated with the experience of abortion.
Lee Bul's art from the 1990s delves into the intricate interplay between the human body and the realms of beauty, life, death, and technology.
One of her notable works from this era, "Majestic Splendor" (1997), was initially exhibited at The Museum of Modern Art (MoMA) in New York. This installation featured a decaying fish embellished with sequins, beads, and flowers, enclosed within a glass display case. Although the exhibition had to close prematurely due to the fish's odor, curator Harald Szeemann extended an invitation to Lee to recreate this artwork at the Lyon Biennale later that same year.
In her work "After Bruno Taut (Devotion to Drift)," created in 2013, Lee Bul crafted a floating palace constructed from crystal beads, chains, and mirrors. This installation drew inspiration from the futuristic visions and architectural creations of Bruno Taut, a notable 20th-century German architect famous for his Glass Pavilion. Lee's use of reflective materials in this artwork served a dual purpose: it alluded to utopian ideals while also providing a lens to scrutinize the historical context of militarized Korea, which had occurred several decades prior.
Years:

Born in 1964

Country:

South Korea, Seul

Gallery:

Personal website