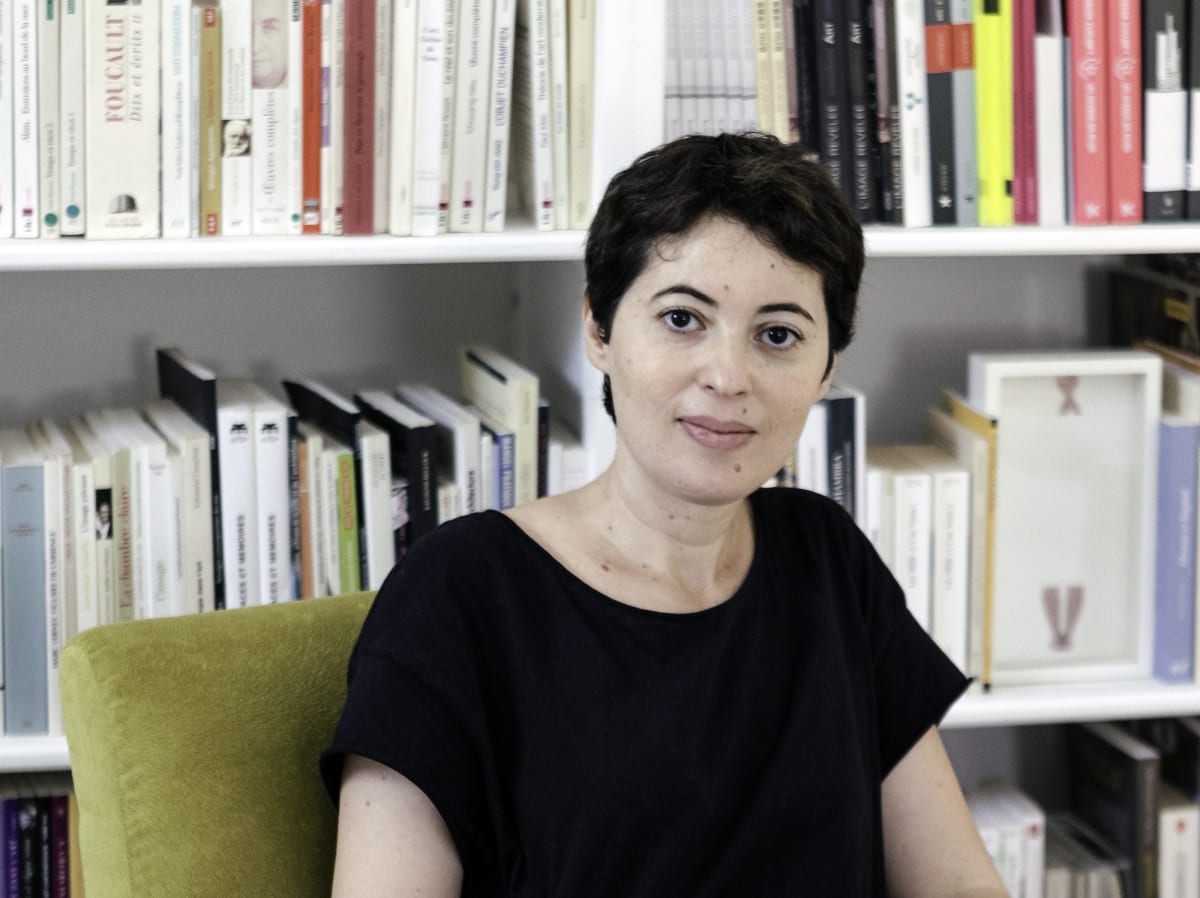 Nicène Kossentini
This artist's profile and the listed artworks have been verified and approved by Selma Feriani Gallery
Nicene Kossentini is a Tunisian artist known for her minimalist photographs, videos, sculptures, paintings, and works on paper. Her work often plays with black and white contrasts and zones of semi-visibility to create singular environments that track the traces of disappearing sites and surfaces. Kossentini's work confronts current events and issues in the world with a focus on finding beauty and poetry in the face of cold violence.
Kossentini studied Applied Arts at the Fine Art Institute of Tunis, Tunisia and pursued Advanced Studies in Art at Marc Bloch University in Strasbourg, France. Her work has been exhibited at numerous prestigious museums and institutions, including the 12th edition of the Bamako Encounters Photography Biennial in Mali, B7L9 Art Station in Tunis, Tunisia, MMK Museum für Moderne Kunst in Frankfurt, Germany, Gwangju Museum of Art in South Korea, the Museum of Contemporary Art of Algiers in Algeria, and Circulo de Bellas Artes in Madrid, Spain.
Her works are also included in the collections of The British Museum in London, Fondation Blachèr in France, The Kamel Lazaar Foundation in Tunis, Tunisia, the Museum of Modern Art in Tunis, Tunisia, and the Sindika Dokolo Foundation in Angola.
Years:

Born in 1976

Country:

Tunisia, Tunis

Gallery: