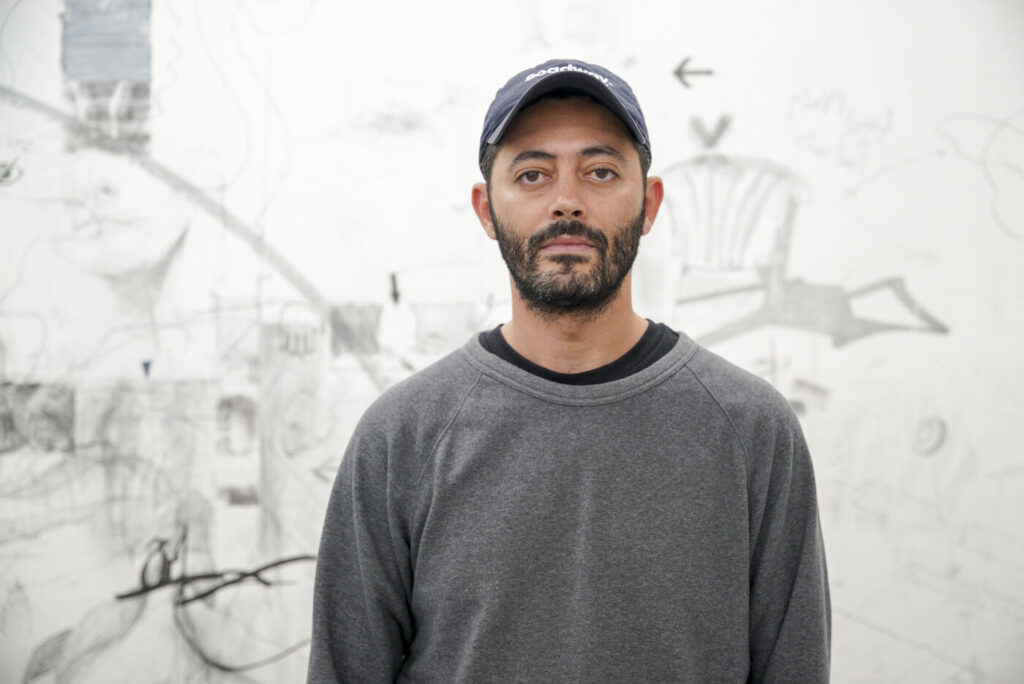 Nidhal Chamekh
This artist's profile and the listed artworks have been verified and approved by Selma Feriani Gallery
Nidhal Chamekh is a visual artist born in Dahmani, Tunisia in 1965. He is a graduate of Tunis' Higher Institute of Fine Arts and the University of Paris-Sorbonne and currently works and lives between the two cities.
Chamekh's work explores the intersection between the biographical and the political, the lived and the historical, event and archive. His work fragments, dismantles, and dissects the constitution of contemporary identity. Chamekh has exhibited his work at several prestigious events, including the Venice Biennial, the Aïchi Triennial, the Architecture Biennial in Orléans, the Rencontres de Bamako, and the Dakar Biennial.
His work has also been presented at various venues such as the Arab World Institute in Paris, the Drawing Room in London, the FM Contemporary Art Center in Milan, MAC Lyon, Kunsthaus Hamburg, CCA Lagos, and the Hood Museum.
Currently, Chamekh is working on a project entitled "Et si Carthage n'avait pas été détruite?" (And what if Carthage hadn't been destroyed?) at Villa Medici. This project takes Édouard Glissant's question literally and explores its historical, artistic, and symbolic potential. The focus is on the survival of relationships between Rome and North Africa and their historical resonance in the present day, particularly in terms of migrant crises and geopolitical tensions.
Through his artistic project, Chamekh aims to introduce Rome's archaeological heritage and the marginalized cultural production of the city's exiles. This process of montage allows the present and past to be jointly defined.
Years:

Born in 1965

Country:

Tunisia, Dahmani

Gallery: