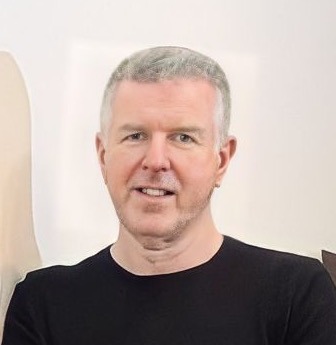 Willie Doherty
This artist's profile and the listed artworks have been verified and approved by Kerlin Gallery
For four decades, Willie Doherty has been at the forefront of contemporary art film and photography, establishing himself as a pioneering figure in the field.
Biography of Willie Doherty
Willie Doherty was born in 1959 in Derry, Northern Ireland. From 1977 to 1978, he studied at Ulster Polytechnic in Jordanstown. After this, from 1978 to 1981, he continued his education, earning a BA Hons Degree in Sculpture.
His works have been exhibited widely in solo and group exhibitions. Some notable shows include An Irish Presence, Venice Biennale (1993); Somewhere Else, Tate Gallery Liverpool (1998); Expansive Vision: Recent Acquisitions of Photographs in the Dallas Museum of Art, Dallas Museum of Art, Dallas, USA (1999); Willie Doherty, Paul Etienne Lincoln, Rita McBride, Alexander and Bonin, New York, USA (2002); RE: LOCATION, Alexander and Bonin, New York (2006); The Visitor, Douglas Hyde Gallery, Dublin (2008); UNSEEN, City Factory Gallery, Derry (2013); Remains, Art Sonje Center, Seoul, South Korea (2017); IS AND IS NOT, Kerlin Gallery, Dublin, Ireland (2022), and many more.
Willie Doherty's Art Style
Having experienced Bloody Sunday in Derry during his childhood, many of Willie Doherty's works revolve around themes related to The Troubles - an ethno-nationalist conflict in Northern Ireland. In some of his artworks, Doherty appropriates images from the media and transforms them to serve his own creative purposes. Among his earliest works are pieces featuring maps and similar images, complemented by texts akin to the land art of Richard Long. However, in Doherty's art, the text occasionally appears to contradict the image, adding an intriguing layer of complexity to his work.
Diving into the intricate connection between landscape and memory, Doherty's art responds to mysterious, isolated settings that conceal a troubled past. While he draws much of his inspiration from Northern Ireland, particularly his hometown of Derry, Doherty's photographic lens also captures sites of contested history in other parts of the world, such as Granada, Pennsylvania, and the US/Mexico border. Through his video and photo works, Doherty skillfully exposes the inherent impossibility of objectivity and historical truth. Employing diptychs, he masterfully juxtaposes contradictory perspectives.
Doherty's videos are often projected within confined spaces, evoking a sense of claustrophobia that intensifies the viewer's experience. The mood he crafts in his videos has been likened to the atmosphere of film noir. In a deliberate and measured manner, Doherty's videos gradually unveil a captivating blend of material evidence and haunting fictional monologues. These narratives touch on themes of shame, deception, brutality, and its consequences, as if leaking the stories contained within the landscape.
Years:

Born in 1959

Country:

Ireland, Donegal

Gallery: