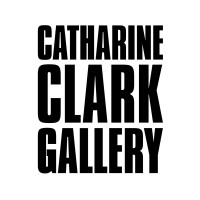 Catharine Clark Gallery
This profile has been verified and approved by representative of the gallery
Catharine Clark Gallery: Promoting Contemporary Art
Established in 1991, Catharine Clark Gallery showcases contemporary art across various disciplines. In response to each exhibition, the gallery carefully curates changing displays of video and time-based genres within a dedicated media room.
The gallery's program has garnered significant acclaim from esteemed publications such as the New York Times, Artforum, Art in America, i-D/Vice, SF Chronicle, Hyperallergic, and Vogue, among others.
Artworks by gallery artists have found a place in the permanent collections of numerous renowned international institutions, including the Tate, Whitney Museum of American Art, Metropolitan Museum of Art, Museum of Modern Art, San Francisco Museum of Modern Art, Fine Arts Museums of San Francisco, J. Paul Getty Museum of Art, Los Angeles County Museum of Art, the Hammer, San Jose Museum of Art, the Pennsylvania Academy of Fine Arts, Walker Art Center, Portland Art Museum, and the Blanton Museum of Art, among many others.
BOXBLUR and EXiT: Ambitious Projects by Catharine Clark
In 2016, Catharine Clark founded BOXBLUR, an initiative that facilitates a dialogue between visual and performing arts within the gallery. Collaborations with artists and performers have featured notable names such as Rufus Wainwright, Catherine Galasso, Benjamin Freemantle, Angelo Greco, Adji Cissoko, Michael Montgomery, Emma Lanier, Cauveri Suresh, Margaret Jenkins Dance Company, Monique Jenkinson/Fauxnique, Indira Allegra, Kambui Olujimi, Jen Bervin, and Shimon Attie, among others.
In 2023, Catharine Clark Gallery expanded its space and introduced EXiT, a jewel box art boutique that reimagines the traditional museum or gallery gift shop as a welcoming space for relaxation, exploration, and engagement. This distinctive boutique offers a unique inventory of artist multiples, books, homewares, gifts, and one-of-a-kind objects.
Location

San Francisco, CA, 248 Utah Street