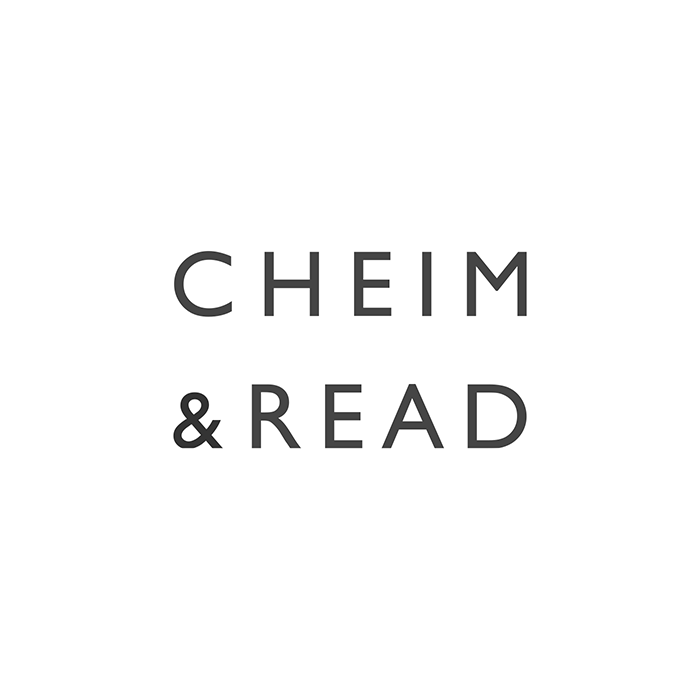 Cheim & Read
This profile has been verified and approved by representative of the gallery
Established in 1997 by John Cheim and Howard Read, Cheim & Read is a contemporary art gallery located in New York. The gallery showcases both contemporary and historically important artworks through exhibitions of the highest museum quality.
Cheim & Read: Journey of Remarkable Exhibitions and Iconic Artists
The gallery initially opened with a showcase featuring the works of Louise Bourgeois and Jenny Holzer in February 1997, located in Chelsea on West 23rd Street. In 2001, the gallery moved to a novel space at 547 West 25th Street. Here, Cheim & Read curated monographic exhibitions, featuring artists such as Matthew Wong (2021), Lynda Benglis (2020), Joan Mitchell (2018), Sean Scully (2017), and Al Held (2016), among other remarkable talents.
In the autumn of 2019, a new chapter unfolded as Cheim & Read opened its doors anew at 23 East 67th Street on the Upper East Side.
Cheim & Read specializes in private art sales within the secondary market. This expertise is founded on years of expert discernment and a vast repository of knowledge accumulated through direct collaborations with artistic luminaries like Joan Mitchell, Al Held, Alice Neel, Jean-Michel Basquiat, and Andy Warhol. Moreover, the gallery has proudly showcased and placed artworks of profound historical importance, including pieces by Willem de Kooning, Philip Guston, Mark Rothko, Pablo Picasso, Chaim Soutine, and Cy Twombly.
Cheim & Read maintains direct collaborations with a selection of the globe's most significant artists, foundations, and estates. Among them are prominent names such as Lynda Benglis, Louise Bourgeois, Ron Gorchov, Matthew Wong, and Sean Scully.
Location

New York, 547 West 25th Street

New York, 23 Eeast 67 Street
Participated in:

Basel Hall 2.0