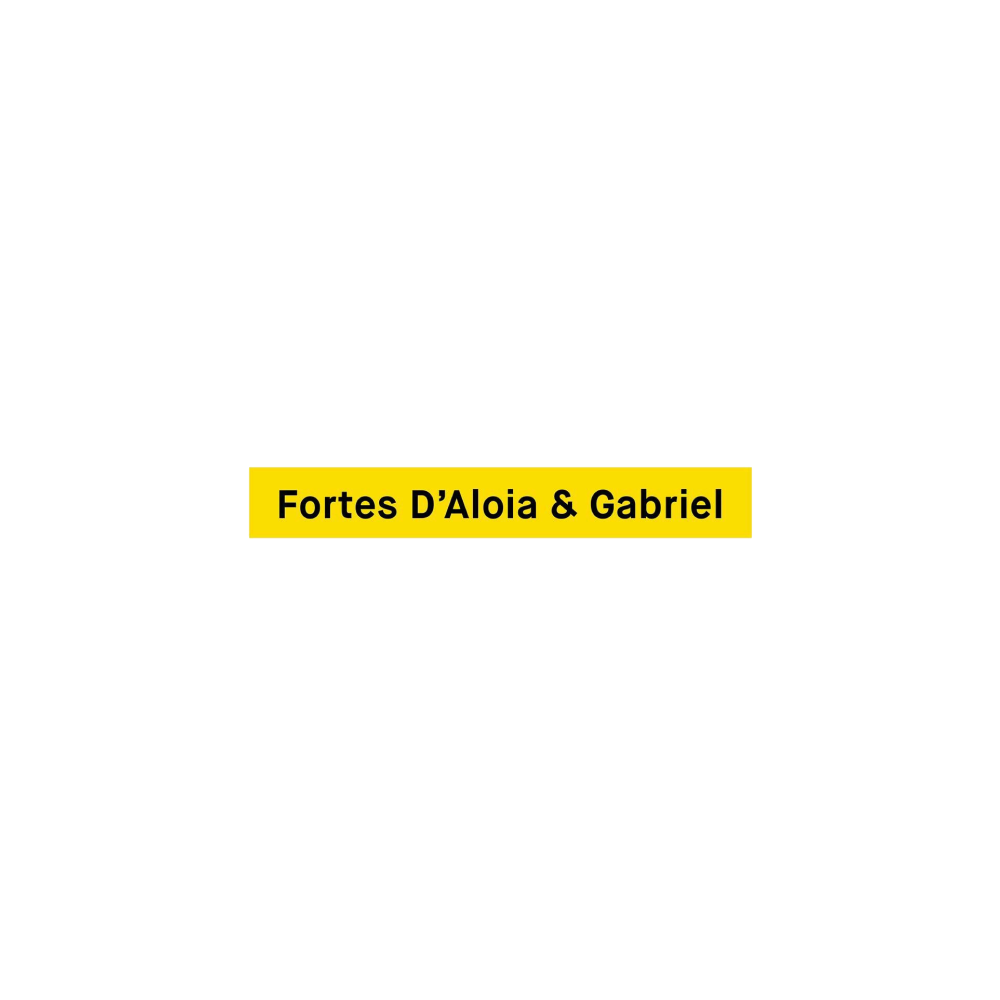 Fortes D'Aloia & Gabriel
In the ever-evolving world of contemporary art, Fortes D'Aloia & Gabriel has solidified its position as a pioneering gallery since its establishment as Galeria Fortes Vilaça in 2001. With a dynamic program that encompasses approximately 15 exhibitions annually across its São Paulo and Rio de Janeiro venues, as well as a strong presence in major art fairs, this gallery has earned global recognition as a powerhouse in the art world.
Márcia Fortes, Alessandra D'Aloia, and Alexandre Gabriel, the visionary founders of Fortes D'Aloia & Gabriel, celebrate over two decades of curatorial excellence and dedication to promoting artistic innovation.
One of the defining characteristics of Fortes D'Aloia & Gabriel is its dedication to cultivating connections with museums and curators worldwide. Through these collaborations, the gallery actively contributes to shaping the artistic discourse and expanding the reach of its artists' works. By facilitating meaningful dialogues and exhibitions on an international scale, Fortes D'Aloia & Gabriel strengthens the global artistic community and offers its artists a platform for broader recognition.
Beyond its commitment to traditional gallery practices, Fortes D'Aloia & Gabriel embraces innovation and collaboration. The gallery actively seeks out opportunities to engage in independent and hybrid projects, collaborating with fellow galleries and institutions to push the boundaries of artistic expression. By venturing beyond traditional exhibition models, Fortes D'Aloia & Gabriel demonstrates its forward-thinking approach and contributes to the development of new paradigms within the art world.
As Fortes D'Aloia & Gabriel looks to the future, its pioneering spirit and dedication to artistic innovation remain at the core of its mission. With a strong foundation built over two decades, the gallery continues to shape the trajectory of contemporary art through its unwavering support for its artists, its collaborations with renowned institutions, and its commitment to forging new paths within the art world.
Fortes D'Aloia & Gabriel stands as a testament to the transformative power of art and its ability to transcend boundaries. By nurturing talent, fostering creative connections, and embracing unconventional approaches, this gallery has become a beacon of artistic excellence, leaving an indelible mark on the global art landscape.
The information on this page was automatically generated from open sources on the Internet. If you are the owner, its representative, or the person to whom this information relates and you wish to edit it – you may claim your ownership by
contacting us
and learn
how it works for Galleries
.
Location

São Paulo, Rua James Holland 71

Rio de Janeiro, Rua Jardim Botânico 971
Participated in:

Basel Hall 2.1