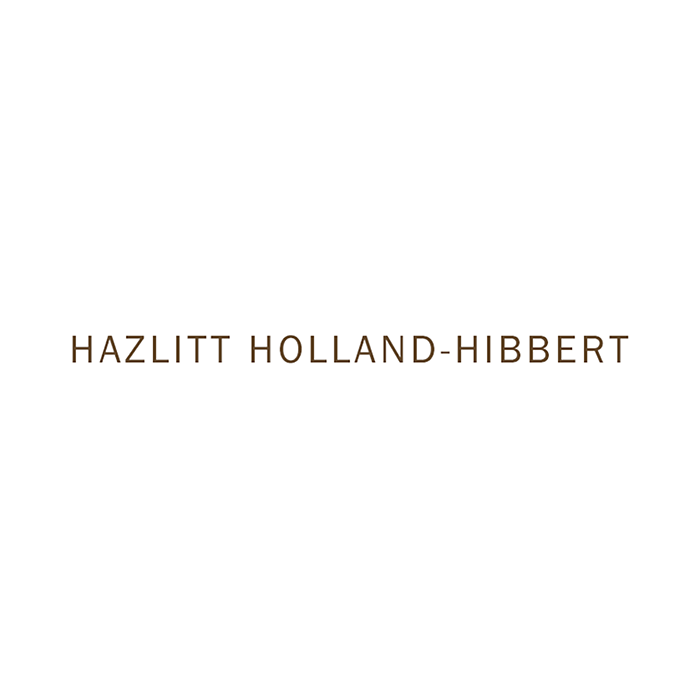 Hazlitt Holland-Hibbert
This profile has been verified and approved by representative of the gallery
Hazlitt Holland-Hibbert is an art gallery founded in 2002 and located in London, UK. The gallery is an independent association between Hazlitt, the long-established London gallery, and James Holland-Hibbert.
Hazlitt Holland-Hibbert Gallery: Celebrating Modern and Contemporary British Art
Hazlitt Holland-Hibbert Gallery boasts a vast collection of paintings, drawings, and sculptures by internationally acclaimed Modern and Contemporary British artists. Today, the gallery represents a diverse group of artists, including Frank Auerbach, Rachel Whiteread, Sean Scully, Allen Jones, Richard Long, Henry Moore, David Hockney, Richard Hamilton, and many others.
Since its inception, Hazlitt Holland-Hibbert has curated numerous museum-quality exhibitions featuring artworks borrowed from both public and private collections.
Hazlitt Holland-Hibbert Gallery: Working Closely with Artists and Estates
For more than a decade, Hazlitt Holland-Hibbert has fostered a close relationship with the artist Bridget Riley, curating the seminal exhibition 'Bridget Riley: Works 1960-1966.' This exhibition was dedicated to showcasing her influential monochrome works from the 1960s.
In 2019, the gallery revealed its role as the representative for the estates of Patrick Heron (1920-1999), Eduardo Paolozzi (1924-2005), and Richard Smith (1931-2016).
With a history of close collaboration with artists' families and foundations, Hazlitt Holland-Hibbert Gallery looks forward to announcing further partnerships in the future.