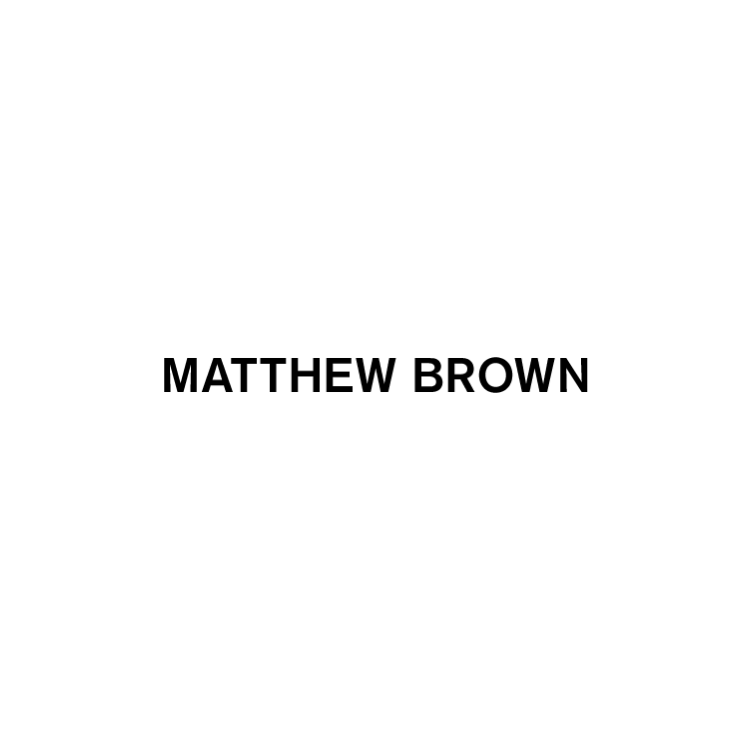 Matthew Brown
In 2019, the art scene in Los Angeles gained a fresh and invigorating addition with the establishment of Matthew Brown Gallery. Founded with a passion for showcasing groundbreaking contemporary art, the gallery quickly made its mark by challenging conventions and presenting thought-provoking exhibitions.
Matthew Brown Gallery burst onto the scene with a monumental exhibition titled "Blur In the Interest of Precision," featuring the mesmerizing works of artist Kenturah Davis. This inaugural exhibition set the tone for what was to come – a commitment to presenting artworks that push boundaries, provoke dialogue, and captivate the imagination.
The gallery's programming is a testament to its dedication to supporting emerging and established artists. Through a series of solo shows, Matthew Brown Gallery provides a platform for artists to express their unique perspectives and showcase their artistic prowess. The roster of artists who have graced the gallery's walls is nothing short of impressive, featuring the likes of Dan Herschlein, Sedrick Chisom, Vincent Valdez, Luis Flores, Tajh Rust and Heidi Lau, Sasha Gordon, TARWUK, Patricia Ayres, Andrew Kerr, Lila de Magalhaes, Kent O'Connor, and Fin Simonetti.
Each solo exhibition at Matthew Brown Gallery is a carefully curated and immersive experience, inviting visitors to delve into the artist's world and engage with their creative vision. From haunting sculptures to striking paintings and captivating installations, the diverse range of mediums and styles showcased in these exhibitions reflects the gallery's commitment to presenting a rich tapestry of contemporary art.
Matthew Brown Gallery's presence in Los Angeles has breathed new life into the local art scene. It has become a space where art enthusiasts, collectors, and curators come together to discover cutting-edge artworks and engage in meaningful conversations. The gallery's dedication to fostering a vibrant and inclusive art community is evident in its thoughtfully curated exhibitions and its commitment to supporting artists throughout their careers.
The information on this page was automatically generated from open sources on the Internet. If you are the owner, its representative, or the person to whom this information relates and you wish to edit it – you may claim your ownership by
contacting us
and learn
how it works for Galleries
.
Location

Los Angeles, 633 North La Brea Ave, Suite 101

Los Angeles, 712 North La Brea Ave, CA 90038