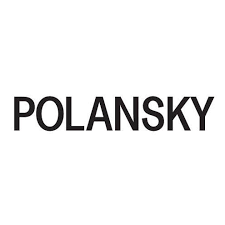 Polansky
By representing a diverse group of artists, Polansky Gallery creates a platform for dialogue and exchange. The gallery nurtures emerging talents, providing them with a platform to showcase their work and gain exposure on the international stage. Simultaneously, it embraces established artists, fostering an environment where their creative visions can thrive and evolve.
Polansky Gallery's international reach is a testament to its dedication to showcasing art of the highest caliber. With its finger on the pulse of the global art scene, the gallery consistently engages with prominent art events and exhibitions worldwide. This commitment to international exposure not only brings recognition to the artists it represents but also enriches the cultural landscape of its home base in the Czech Republic.
As a young and progressive gallery, Polansky Gallery is not bound by tradition or limited by boundaries. Instead, it embraces the ever-evolving nature of contemporary art, constantly seeking fresh perspectives and innovative approaches. By fostering a dynamic and inclusive environment, the gallery sparks conversations, challenges preconceptions, and inspires viewers to engage deeply with the art on display.
Polansky Gallery is a testament to the power of art to transcend borders and ignite dialogue. With its international reach, diverse artist roster, and commitment to pushing artistic boundaries, the gallery serves as a vital hub for contemporary art. As it continues to evolve and grow, Polansky Gallery remains at the forefront of the art world, shining a light on the transformative power of artistic expression.
The information on this page was automatically generated from open sources on the Internet. If you are the owner, its representative, or the person to whom this information relates and you wish to edit it – you may claim your ownership by
contacting us
and learn
how it works for Galleries
.
Location

Praha, Veletržní 45

Brno, Lidická 26